(For a plain text version of this post without GIFs and images, click
here
.)
Image description: Two white women with brown hair,
Cindy Baldwin and Amanda Rawson Hill, pose together
wearing watermelon-patterned sunglasses.
Welcome to the wish list for #TeamMascaraTracks!
(That's Amanda Rawson Hill and Cindy Baldwin.) Sit down and draw up a chair. We've got chocolate, funny homeschool anecdotes
, and—of course—a bookshelf chock full of crying books.
First off, a little about us:
Amanda Rawson Hill:
I grew up in Southwest Wyoming with a library right out my back gate. I was one of those "gifted" kids. Smart, overachiever, played a couple instruments, speech and debate. You know the type. I never dreamed of being a writer until after I had kids! I got my degree in Chemistry and now live in Central California with my husband and four kids. I'm the author of the middle grade novel The Three Rules of Everyday Magic (Boyds Mill/Kane) and the picture book You'll Find Me (Magination Press), with more MGs and PBs to come in 2022 and 2023.

Cindy Baldwin: As a kid, my favorite things to do were either explore the woods behind my North Carolina home, dreaming of fairies and hidden castles, or curl up with a book to read stories that filled my imagination with wonder and magic. These days, I live in Portland, Oregon with my husband and daughter. I'm disabled and chronically ill, and I write a lot about the importance of authentic and respectful representation of disability in kidlit; my own books also all touch on disability in different ways. I'm also the critically acclaimed author of middle grade novels Where the Watermelons Grow, Beginners Welcome, and The Stars of Whistling Ridge (all with HarperCollins/Quill Tree Books).
We met back in Pitch Wars 2015, where we were both mentees. In the six years since we met, we have:
Signed with the same agent

Both had debut books published in the same year

Published 5 books between us—and written a LOT more!

Had one baby (Amanda)

Been on international TV (Cindy)

Taught a bunch of classes at writing conferences

Homeschooled our kids

Shared a whole lot of tears, laughter, and commiseration
These days, we're
child-raising, book-writing, fast-talking, emotion-loving BFFs. We don't shy away from total sincerity and talking about feelings. We love big and we love hard. Cindy is Anne Shirley. (She once really did end up stranded in a river, clinging to bridge pilings, and had to be rescued. It's a long story.) Amanda is Leslie Knope. Together, we head up #TeamMascaraTracks!
Image description: A GIF of Leslie Knope, a white woman with blonde hair
wearing a blazer, saying something excitedly. The caption reads "Are you ready?"



As mentors, we are hands-on and editorial. We love helping our mentees dig deep into their stories, and aren't afraid to ask for big revisions—but we are also very hands-on and always willing to help break a big task down. We love taking on work that's imperfect, but has a strong heart, and helping the author to really make the story shine. We are not the people to submit to if you aren't ready to get your hands dirty and make big changes if that's what the story calls for! However, we promise we'll be there every step along the way.
Our past mentees include stellar authors like Kit Rosewater (The Derby Daredevils series), Remy Lai (Pie in the Sky), and Cory Leonardo (The Simple Art of Flying). Almost all of our past mentees have gone on to sign with agents and get book deals (including authors Karen S. Chow and Stacy Nockowitz, who will both debut in 2022!).
While we can't promise requests, agents, or book deals, we
can
promise care, attention, and endless cheerleading. We've become close friends with our past mentees, and still regularly keep in touch. We've advised our mentees through not only revisions and the Pitch Wars agent round, but also things like:
Deciding between multiple agent offers

Navigating agent breakups

Dealing with querying beyond the contest

Handling nerves while on submission

Navigating the debut experience, "second book syndrome," and other ups and downs of a publishing career

Learning how to use Twitter GIFs (come on—it's an important PW skill!)
If that sounds like what you are looking for in a mentor, then let's go on to what you
really
want to know!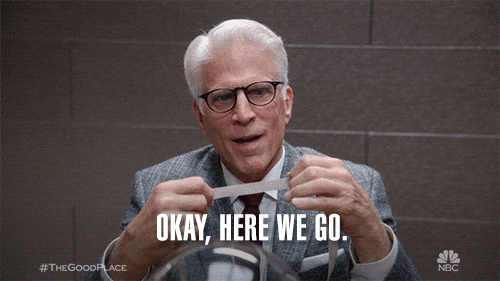 Image description: A GIF of Michael from the Good Place, a white man with white hair
and black-framed glasses wearing a grey suit, reading a strip of ticker tape.
The caption reads "Okay, here we go."
Our Wish List
Our favorite genres are MG contemporary, Magical Realism (both true magical realism—which comes from traditionally marginalized communities and is aware of the Latinx traditions from which it draws—and literary contemporary with elements of magic), and 20th-century historical.
Within those genres we are particularly looking for stories usually labeled, quiet, character driven, heartfelt, and literary.
We're not the best mentors for a book whose focus could be described as "comedic and quirky." We love books that incorporate humor—but we're after FLORA AND ULYSSES, not DIARY OF A WIMPY KID. We love stories that revolved around big, hard, real-world problems.
If
somebody has ever said, "Wow, isn't that a little heavy for MG?"—we want it. If somebody has ever said, "This is really sad!"—we want it. We want to feel something. We want to bawl our eyes out. We want to see beautiful, powerful prose or poetry. We want books that exemplify the Madeleine L'Engle quote "If the book will be too difficult for grown-ups, then you write it for children." We want books that tackle tough subjects in a hopeful and life-affirming way. We want big philosophical ideas handled with the grace, wisdom and innocence of this age group.
We are not interested in sci fi or fantasy, and likely won't read excerpts that are sent to us in those genres. If you're not sure whether your manuscript would be considered "fantasy" or "contemporary with magical elements," feel free to Tweet us! Our list of comp titles, below, will also help clarify what we're looking for.
When it comes to historical fiction, we are NOT the right mentors for stories where the history or world-building plays a larger role than the character's arc. If you have the next THE WAR THAT SAVED MY LIFE, please send it our way! But if you write historical fiction in which the period details are as important as the character arc, we're probably not the right mentors for it.

Some things we especially love to see:
Diverse characters and plots, particularly written by authors with lived experience of the race, religion, sexuality, or disability they're writing about

Characters influenced by faith but not in a faith-based story

Homeschooling or other unique life paths

Unique structures and formats (including letters, verse, and graphic novels

)

Chronic illness and disability written by disabled authors

Verse! (We realize we said that above, but please. We're nuts for verse! Send us your verse!)

Bittersweet endings

Anything involving the ocean

Strong, vibrant settings

Science incorporated in a beautiful, meaningful way

Books that incorporate current events, particularly those that focus on the often-untold stories of marginalized people, written by authors with lived experience (IE: we want your stories about living through climate change disasters with a disability; your stories about immigration and the refugee experience; your stories about LGBT kids grappling with the legislative attacks of the last few years, etc)

Books set in countries that don't get as much MG screentime (please, send us the next AMAL UNBOUND!)
If any of these could be a comp title…grabby hands!
Everything Sad Is Untrue by Daniel Nayeri
While I Was Away by Waka T. Brown
The Vanderbeekers series by Karina Yan Glaser
Up For Air and other books by Laurie Morrison
From the Desk of Zoe Washington, Janae Marks
Planet Earth is Blue by Nicole Panteleakos
What Stars Are Made Of by Sarah Allen
When Stars Are Scattered by Omar Mohamed and Victoria Jamieson
Front Desk, Kelly Yang
Love Sugar Magic: A Dash of Trouble, Anna Meriano
Amal Unbound, Aisha Saeed
The Night Diary, Veera Hiranandani
Anything by Kate Dicamillo, Sharon Draper, Lynda Mulally Hunt, or Sharon Creech
Paper Wishes, Lois Sepahban
The Key to Extraordinary or A Snicker of Magic, Natalie Lloyd
The War That Saved My Life and The War I Finally Won, Kimberly Brubaker Bradley
Amina's Voice, Hena Kahn
Forget Me Not, Ellie Terry
Root Beer Candy and Other Miracles, Shari Green
Echo, Pam Muñoz Ryan
And, of course, reading our books will give you a good idea of what we love in middle grade!

Things We Probably Don't Want
Animal protagonists

Sports stories (There are other mentors LOOKING for this. We just don't love it. Sorry.)

Historical fiction from earlier than the 1900s.

Anything more plot-driven than character-driven.

Anything that could be described with the word "adventure," especially combined with "fantasy." Unless your character's adventure is lived out largely in their own head (a la Bridge to Terabithia

or

Some Kind of Happiness—

SEND US THOSE!

), we are just not the best mentors for that! Really, if your query contains words like

epic, journey, battle, quest

…you should probably not send it to us.
What Will Really Draw Us In?

Voice and beautiful writing are probably the number one thing that draws us to a manuscript—though a great hook doesn't hurt. We can help you change everything else… but the voice reigns supreme.
If you've read through this and think we're your kindred spirits, send your MG our way! We can't wait to read your work. Putting it out there is such an act of courage and vulnerability. We promise to treat your entry with the respect and love that creativity deserves. We feel so honored by every person who decides to share their story with us. We are excited to meet you and your characters.
Image description: A GIF of Diana Barry (a white girl with curly black hair,
wearing a blue pinafore) and Anne Shirley (a red-headed white girl wearing a grey apron)
holding hands and smiling as they walk toward the camera.
Pitch Wars 2021 Middle Grade Mentors' Wish Lists

Click here to view all Pitch Wars 2021 Mentors' Wish Lists. To view the wish lists by genre, visit this link.